Durham School Dubai has officially become the latest addition to Dubai's thriving education sector, with His Excellency Dr Abdullah Al Karam, Director General of the KHDA, participating in the ribbon-cutting ceremony today, 1 September 2022.
As the UAE branch of the 600-year-old Durham School in the UK – one of Britain's oldest schools – the new Tier 1 British curriculum landmark institution joins the ranks of the many other elite international schools that have flocked to establish an overseas presence in the emirate in recent years.
Speaking to guests at the opening event, Dr Abdullah Al Karam outlined the significance of Durham School opening a branch in Dubai, and how it fits into the bigger picture of the UAE education sector:
"A school like Durham only comes around every 600 years, and we're very happy that it has made its way to Dubai.

"Dubai's private school sector is very young in comparison, but it is at a very special time of its development.

"We can all feel the excitement of being together; of building something new, of being part of something that is bigger than us, and of being in a place that moves forward fast."
His Excellency went on to outline how Dubai's diverse population, global outlook and outstanding education sector has made it a dream destination for so many of the world's most prestigious schools:
"Everyone in Dubai has a vision and a dream. A dream for themselves, their families, and their communities.

"And alongside that dream is the reality of what Dubai has to offer.

"For parents, there is such a choice of different types of schools and curricula for their child.

"And whatever their choice, they can know their children will have access to a world class education."
With top-tier international schools like Durham having a presence in Dubai, parents of all nationalities who are living in the emirate can enjoy access to a level of education that is equal to, if not better, than what they could find in their home countries. As Dr Abdullah Al Karam said:
"Dubai is one city in the world, but the world is in Dubai.

"Our city gives the best of what the world has to offer, all in one place.

"You can go skiing on a hot day. You can meet people from all over the globe without getting on a plane, sometimes without even leaving the classroom.

"And you can get an education steeped in hundreds of years of history, set in a new building with the most modern facilities and innovative teaching practices."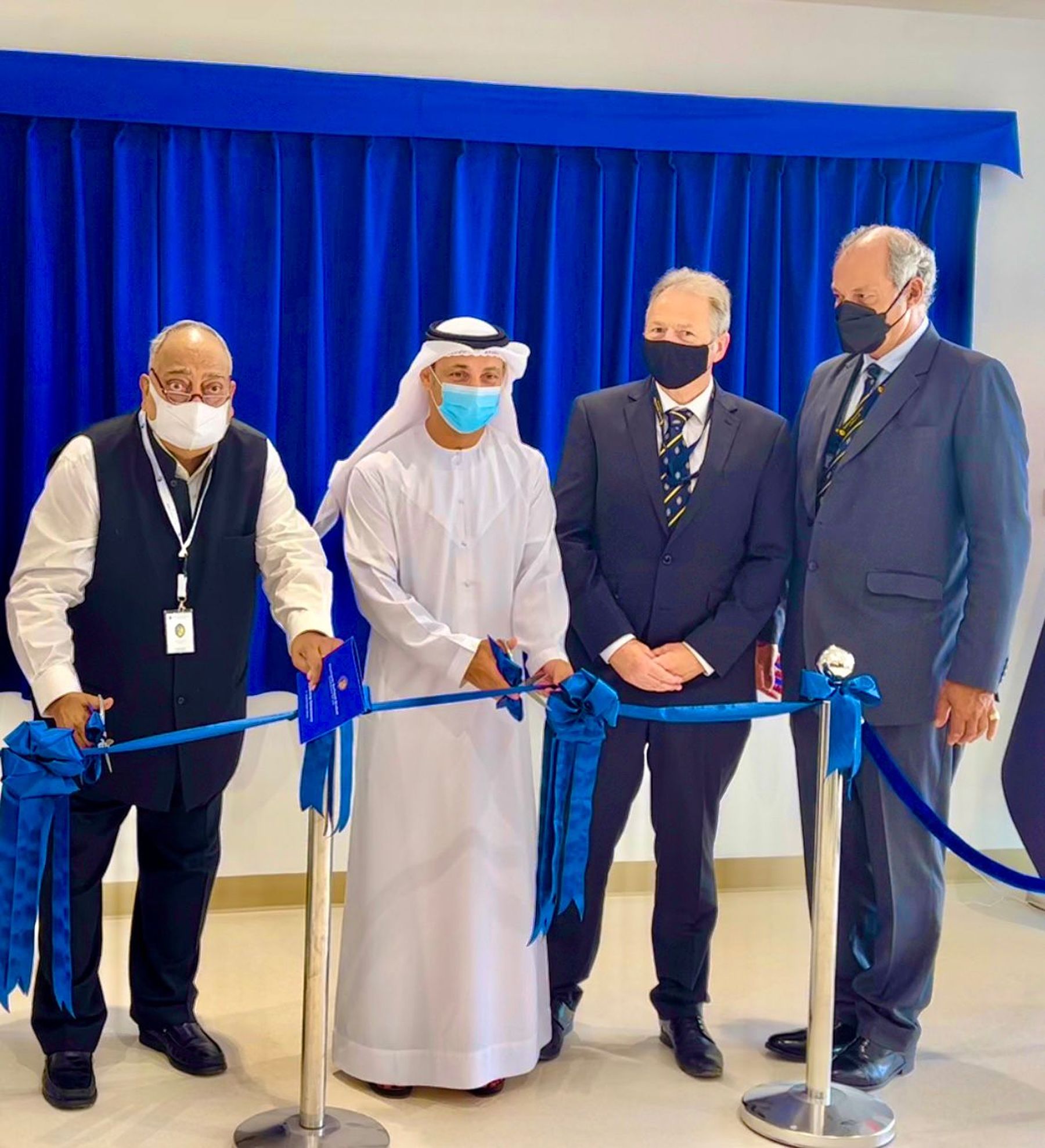 Branch schools must stay true to their roots
Durham School in the UK has a long history of academic excellence and tradition. Founded in 1414 and refounded in 1541 by King Henry VIII, the highly respected school has only two other international branches elsewhere in the world, in Qatar and Kenya.
Dubai is the latest addition to its international portfolio, and the Dubai Investments Park- based school has a capacity to cater to 1,700 pupils.
But it's important that overseas branches are not only franchises in name, said Principal, Mark Atkins. Speaking to SchoolsCompared, Mr Atkins said that Durham School Dubai parents will be able to expect strong linkages to its UK roots:
"Durham school has branch school status. This means that the school in terms of educational offering, management and ethos should be true to the home school.

"From the very beginning, Durham school has taken this very seriously and I am determined that Durham and Dubai will be an authentic experience –as close to a high-quality British independent education as it is possible to be – my ambition for the school is to be a campus of Durham School UK that happens to be in Dubai.

"We do not have an identity crisis. Durham School knows what it is and it is very clear to parents joining what they are going to get: The Durham values, the Durham ethos, the Durham ambition and the Durham quality.

"What I have found particularly rewarding about the establishment of Durham Dubai is the engagement and enthusiastic support of the parents. Although very much a traditional British school, our pupils come from all over the world from families seeing a genuine British independent school experience with all that this entails; the richness and diversity of our intake united in a shared desire for an authentic Durham experience."
Also in attendance at the opening ceremony today were Mr Kevin Hannah, Director, Durham International Schools, and Nick Millen OBE, Executive Chairman of the school's governing board. Mr Millen agreed that it will be important for Durham School Dubai to maintain strong links and consistently draw upon the experience of its founding school in the UK. Speaking to SchoolsCompared, he explained how the strong linkages between the schools was already evident in the students, just two days into the new school year:
"I visited one of the classrooms, and they just happened to be talking about the Durham values. I asked the students what the values were, and they were already able to list them: Moral integrity, Ambition, Responsibility, and Kindness."
Principal Mark Atkins emphasised how it is through relationships with his colleagues such as Mr Millen that the ties between Durham School in the UK and Durham School Dubai will be forged and strengthened:
"The strength of the relationship with Durham UK starts with my relationship with the Headmaster, Kieran McLaughlin, Durham School UK. We speak regularly, and we are developing strong links with academic leads across the school to ensure that our curriculum and standards match with those at the home school.

"Mr McLaughlin sits on our board of governors and staff in the UK are involved in the academic committee at Durham School Dubai. Regular quality assurance visits will be made from the team at Durham UK to Durham Dubai and reports will be made available to our parents noting the things we do well but also the things upon which we can do better.

"Our Chairman of governors is Mr Nick Millen OBE, the former Director of Durham International schools based at Durham School in the UK. Mr Millen will visiting the school a minimum of three times a year to chair the Board of Governors, and, like me and everyone concerned with Durham school, he is determined that Durham Dubai will be a true representation of Durham School in the UK."
In his concluding remarks, H.E. Dr Abdullah Al Karam summed up how Durham School's opening illustrates the unique offering of Dubai's education sector:
"Durham School Dubai really combines the best of both worlds – a school with a long tradition of excellence, in a dynamic city that is focused on the future.

"We thank Durham School for coming to Dubai and continuing the dream for our community. Here's to another 600 years."
Global launch of Durham School Dubai – The Gallery